Mayhem Roofing Testimonials
Read what some of our great customers are saying about the quality roofs provided by Mayhem Roofing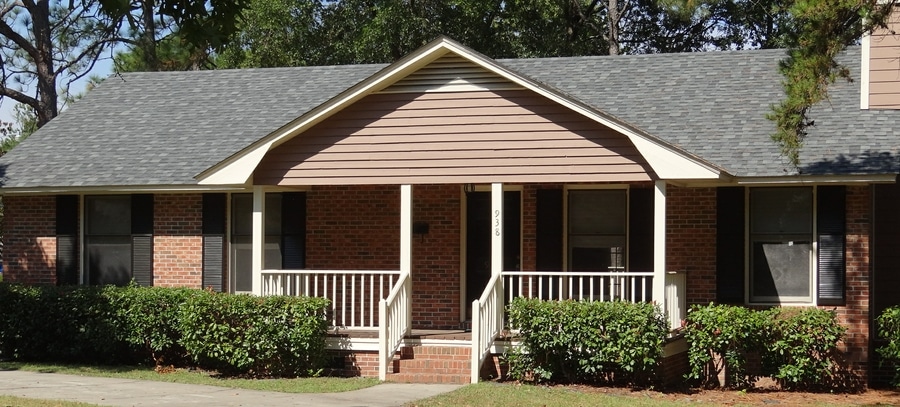 Whenever I have any work done at my home, I am very selective. So when Lance, one of Mayhem Roofing's project managers casually approached me about potential storm damage on my roof I was a bit hesitant. Since Mayhem Roofing was replacing one of my neighbor's roofs due to storm damage he pointed out that often times several other homes in the development are also affected, and that's when I began to ask a lot of questions!
With his professional knowledge of the roofing industry, Lance addressed my questions and offered to provide a free roof inspection. I agreed, and I am very glad that I did. My roof showed signs of damage, that I would have gone unnoticed without an inspection. Had it not been detected, years later, it would have cost me thousands of dollars to replace.
My homeowner's insurance policy covered the entire replacement of the roof and Lance, coordinated everything with the adjuster. In addition, I was able to receive an upgrade in shingles, and that made me really happy!
Now my home looks better than ever!  Many thanks to Mayhem Roofing for a job that exceeded my expectations! I highly recommend their work ethic and quality of their work!
Proud to be serving Our Country
Columbia, SC, Homeowner,
Mr. Ferguson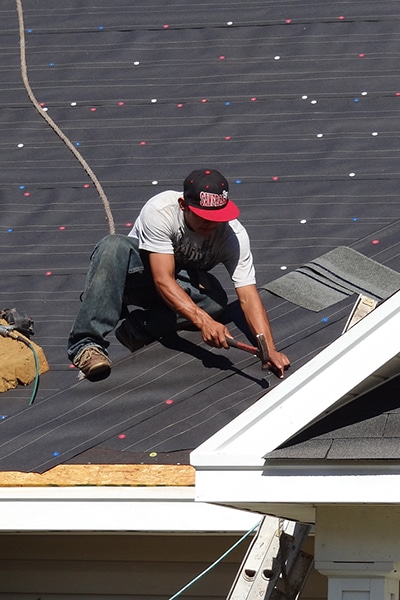 When Thomas, one of the Project Managers with Mayhem Roofing stopped by our house, I found him to be very professional and courteous. He noticed our roof showed signs of damaged and asked to set a convenient appointment for my husband and me to meet with him the following day.
Thomas explained in full detail what the inspection would involve and answered all of our questions. After his thorough inspection, our roof had indeed experienced signs of storm damage and was eligible through our homeowner's insurance policy to receive a completely new roof!  We were very excited!
Thomas, and crew at Mayhem Roofing were extremely helpful in overseeing the entire process of our claim. We were able to select a new roof color that complimented the exterior color of our house and in addition, were able to receive a free upgrade in the shingle material we selected!!!  We were thrilled!
On the day of our roof installation, it was all hands on deck, or should we say roof?  The Mayhem crew covered our shrubs and made a special effort to ensure we were fine with all of the activity of taking place at our home.
What we like most about Mayhem Roofing was the way they made special provisions to make sure we were comfortable. They even went as far to make sure our dog could get outside safely and that really impressed us.
Within twelve working hours, our roof was completely replaced and it looks fantastic.  Now, when we drive up to our house the roof really "pops" out, and that's a good thing. It's new and looks beautiful!  
We recommend Mayhem Roofing 100% for their professional manner and
Delivering what they said they would do.  We have already referred them to our good friends, neighbors and relatives on Facebook and will continue to share our positive experience working with Mayhem Roofing.
Sincerely.
Mickey, Eric, Piper, and Jake the dog

It was a beautiful fall afternoon and I was relaxing indoors when I heard my doorbell ring. When I answered the door, I was cordially greeted by Phil, one of the Mayhem Roofing project managers. In a professional way, he shared with me that his company was installing a roof at one of my neighbor's homes, affected by storm damage. He asked if I would be interested in a no-cost roof inspection. He explained that I was under no obligation, and that prevention is always a good thing. I agreed to the inspection and as it turned out, my roof showed signs of damage from a bad storm back in July. I told him how I remembered hearing hail hit the roof and how the winds were very strong that night.
I really like the way Phil took the time to explain everything regarding the insurance claim and how things would work. He took care of coordinating everything with the adjuster and helped me select the best color shingles that complimented the stone exterior of my home.
Phil grew up in the Columbia area, and as we began speaking about growing up in the area, it turned out I went to Dreher High School with his mother! It gave me peace of mind to know I was working with someone local and knew he had my best interest at heart.
The day of the roof installation the crew arrived bright and early, just as Phil had informed me. Phil and Thomas, another project manager at Mayhem oversaw the process and made sure I was fine. With all the banging and noise, I left the house for a couple of hours and felt very comfortable knowing the work would be completed properly in my absence.
By the end of the day, my new roof was completely installed and it looks beautiful. The grounds were cleared of any debris and everything looked great! With my new roof, I feel safer now. I've lived in my home for 57 years. Having gone through three roofs, this is the best yet!
The following day, to my surprise Thomas stopped by to give me a beautiful plant as a way of thanking me. It was most thoughtful! I would recommend Mayhem Roofing to my family and friends. They are a very kind and caring group to work with.
Sincerely,
Barbara, Cayce homeowner
 We love getting great reviews from our customers in
Columbia, Irmo, Chapin, Lexington, Cayce, West Columbia, Blythewood, and Sumter,  South Carolina.