A Little Roof Leak Can Be A Symptom Of A Larger Problem Learn About Common Roof Repairs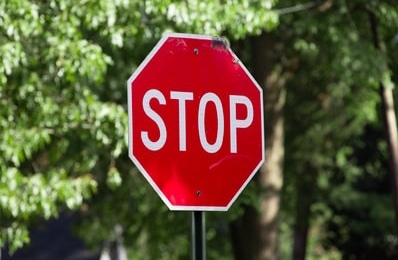 Better Than A Roof Repair!
Did you know that many times the life of a roof can be extended?
Before you get a new roof or roof repair let our roofing experts take a look to see if we can extend the life of your current roof. Many times leaking problems come from things like nail pops, worn out boots, or old flashing. These vital parts of your roof can wear out years before your shingles go bad.
Mayhem Roofing offers the premier Roof Life Extension Package in South Carolina. We can replace worn out boots, old flashing, and fix nail pops and even missing shingles for far less than the cost of a new roof. Use the contact form above to set up an appointment to see just how many more years you can get out of your current roof shingles for less.
Common Reasons For Roof Repair
Water Seepage, Moisture, And Roof Leaks:
Any roof no matter the construction is subject to leaks over time. If your roof leaks, then you've got a problem. Leaks can occur for any number of reasons.
1) A common source of roof leaks is the flashing. Flashing are thin pieces of metal that are installed under shingles and on the joints of your roof in order to create a water-resistant barrier, which can be concealed or exposed. If the flashing is exposed, they will look like long runs of sheet metal and, if concealed, they will have a rubberized coating over the top. Broken flashing will feature large cracks which occur due to age and exposure to the elements.
2) Broken shingles is another common cause of roof leaks. Since shingles are the exterior layer of a roof, you should be able to identify missing shingles by seeing different-colored patches on your roof. Alternatively, you may find the shingles themselves littering your yard after a heavy storm.
3) Any area where two planes meet will have what is called a valley. These valleys develop leaks over time due to cracks from ice or heavy rain.
4) Roof vents are those things that look like small pipes sticking out of the top of your roof. They're used to expel excess moisture from the inside of the house. Leaks from this area will likely leave corresponding dark spots. Roof vents are often sealed by placing some flashing around the opening and slipping a tight, rubber boot over the area where the pipe peeks out of the roof. Over time, the flashing can break or the roof can decay-causing roof leaks.
5) Skylights are a common place where water leaks into a home. There are two main causes of this type of leak. Improperly measuring and fitting the skylights upon installation or decayed insulation along the edges of the skylights.
Blow-offs, tenting, reduced wind uplift resistance, and billowing:
Leaks are not the only problem that can result from improperly installed flashing. Hot bituminous roofs where flashing is poorly attached may experience open seams and laps and ultimately cause blow-offs, reduced puncture resistance, and code issues. Poor gravel embedment and the use of an inadequate number of fasteners in the base sheet during application of both hot bituminous and torch-applied mod bit roof systems can also have similar consequences. Wind uplift resistance can be reduced greatly if seams are not cured adequately on cold-applied mod bit systems. Seams made with cold adhesives do not have good integrity until the adhesive has cured. If the seams are exposed to wind and rain before they are properly cured, moisture can infiltrate the roof system or wind uplift can damage the roof membrane. If not adhered properly to the substrate, single-ply roofs are at risk for blow-off and billowing.
Using the wrong roofers can lead to leaks in your roof as well:
A roof improperly installed will develop leaks over time. This is one of the most common reasons a roof will need repair. Cutting corners and installing the vent flashing, and shingles improperly will lead to a number of roof failure problems. Make sure you use a local roofer with a good reputation that stands behind its work like Mayhem Roofing.
Roof blistering will lead to a call for repair:
Moisture can get trapped within the shingle itself. If the shingles on a roof have trapped moisture, they are highly likely to start blistering. Why? Because as the sun heats up the shingles the trapped moisture heats up as well and can cause blisters to rise up on the shingle. Another reason a roof may blister is due to heat. Roofs that do not have an adequate ventilation system in place can get too hot for shingles. If a roof that is poorly ventilated gets too hot, the shingles can blister because of the intense heat.
Roof punctures:
A roof puncture creates a hole in roofing material through a combination of weight and sharp pressure that punches through the roof in one small area. Punctures are particularly dangerous because they are easier to miss than other types of roofing damage, and the puncture often pierces protective felt and membranes, allowing moisture to leak into the most vulnerable parts of the roof. Punctures can be caused by people walking on the roof or a storm with strong winds may hurl branches or hail against a roof and create punctures. Hail damage is a serious threat to all roofs in South Carolina due to our strong summer and spring storms. These holes are particularly dangerous because they often occur in the midst of heavy rainfall and immediately create serious leaks that can damage the interior of homes.
Roof Age:
An old roof is bound to have problems which will lead to a call for roof repair. In most cases, it isn't worth the expense to keep patching an old roof. Like everything else on a home roofs age and need to be replaced. most roofs need to be replaced after 20 to 50 years depending on the roofing material used. While minor damage can be repaired and patched up, if the roof has become worn out and damaged in large areas it is best to replace it before you spend time, money, and effort in repairing damaged drywall or repainting the house.
We have inspectors that can take a look at your roof in Columbia, Irmo, Chapin, Lexington, Cayce, West Columbia, Blythewood, Sumter, Greenville, and Myrtle Beach South Carolina.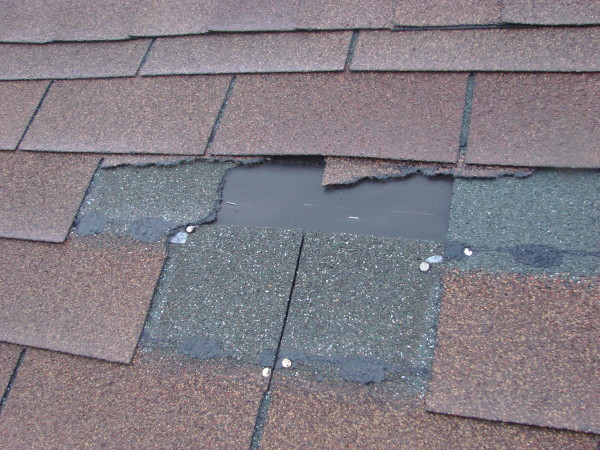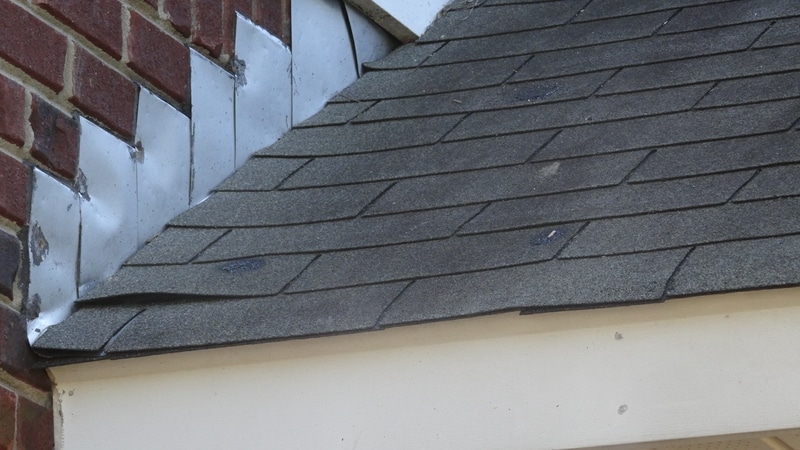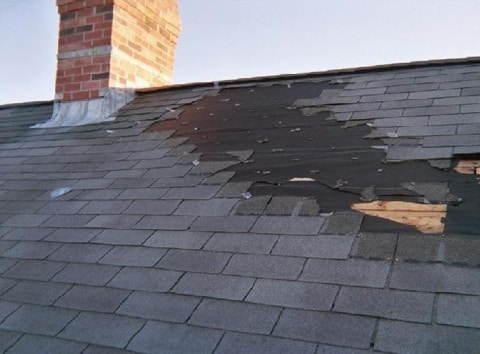 5 Star Roof Repair Review:

"I called Mayhem after we were having some issues with a leaking roof. We were suspicious that it was the venting and we called Mayhem to come have a look. They were able to schedule a time within 24 hours to come out, were professional and timely, and were able to confirm our suspicions about what the problem was pretty quickly. They charged a fair price and completed the job on the spot within 30 minutes and we have had no problems with leaking since then."
K Giblin, Columbia, SC