Local Residential Roofers
Hire The Premier Residential Roofers Rated 5 Stars In South Carolina
From the moment we arrive at your door, you can expect to be greeted by one of our professional Project Managers. Our staff is trained to show valid identification and spend time to address your concerns and share expertise roofing information with you.
The cheapest price is not always the best way to go. Our roof inspection estimates are based on quality and insurance guidelines for roof damage.
At Mayhem Roofing we only use the best materials available on the market that are recommended for the South Carolina climate that are quality guaranteed. Our shingles come in a variety of colors and brands for you to select the best design for your roof. We understand that we are literally tearing the roof off your house and take the take care to get the job done right the first time.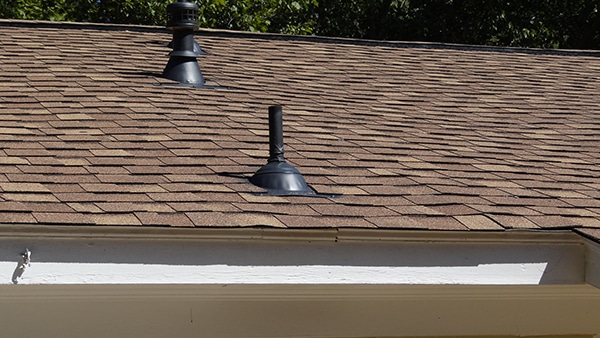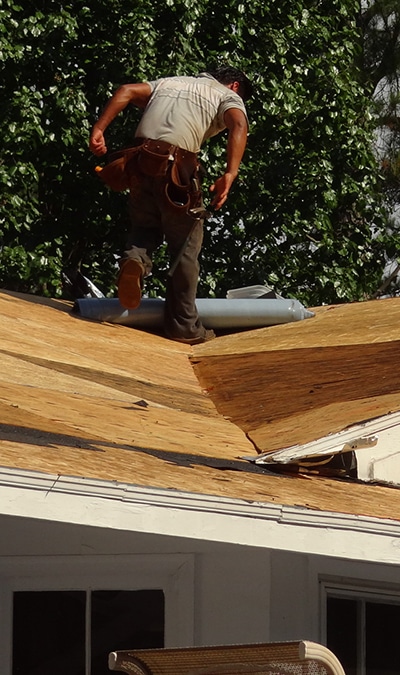 Getting a Quality Roofing Job In South Carolina
Our quality roofs are built with care from the best roofers in South Carolina. Here are some residential roofing tips:
1) When replacing your roof be sure to replace the valley and eaves flashing. Also, have pipe boots or roof jacks replaced to direct away water where the pipes and vents protrude from the roof. This is the easiest time to have these areas repaired and replaced.
2) Now is also the time to make sure you have proper attic ventilation. Have it checked by our roofers or an HVAC contractor. Poor airflow can heat an attic to 130°F in summer. In winter, moist interior air can condense on the underside of the sheathing, rotting it. You may want to have ridge and soffit vents installed to circulate cool air into the attic, alleviating both problems.
    
3) Ask how the roofer will protect bushes and plants (we cover your landscaping with tarps).
4) Find out how the trash will be disposed of and nails picked up.
5) We will be happy to provide references for you to inquire about our past work.
6) We are licensed and insured.
7) We have a large selection of materials from the top roofing material suppliers and manufacturers.
8) Remember that when you are getting multiple bids on your new roof to make sure all the bids are using the same materials.
9) Go local. Mayhem Roofing is a local company with years of experience working in South Carolina.
Waiting until you need a new roof because water is coming in is too late and can require more expensive repairs. Here are signs it is time to call a roofer:
1) Shingle edges are curled or shingle tabs are cupped.
2) Cracked shingles.
3) Your roof is at least 20 years old; while many shingles today are produced for durability, many factors can accelerate the aging of shingles. For example, if your roof is not properly ventilated, it can negatively impact your shingles.
4) Neighbors are getting new roofs. Homes built around the same time period can experience the same types of weather conditions can mean that your roof is nearing its useful life.
5) The roof appears old and worn.
6) Dark streaks. Airborne algae cause dark streaks on roof decks. While this may not necessarily harm the roof shingles, it may not look good. Algae streaks can be removed using a 50:50 blend of water and bleach sprayed on your roof. It is important to use a low volume garden hose so you do not knock the protective granules off your shingles. It is also important that you protect your landscaping from the bleach run-off.
7) Moss. Moss can grow on roof surfaces that don't get much sunlight, especially in cool, moist climates. Moss growth can be more than a cosmetic issue. Moss holds moisture against the roof surface and overtime in freezing climates can cause damage to the granules on the top of the shingles. Moss can be brushed off but it won't prevent it from growing again; take care not to damage the shingle surface. You may need to contact a professional roofing contractor.
8) Bald spots where granules are missing.
If you believe your roof has been damaged in Columbia, Irmo, Chapin, Lexington, Cayce, West Columbia, Blythewood, and Sumter,  South Carolina. Call Mayhem Roofing. We'll make things easy for you and make your roof safe again for you and your family.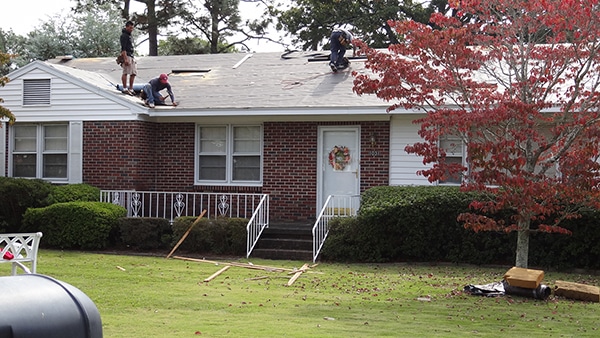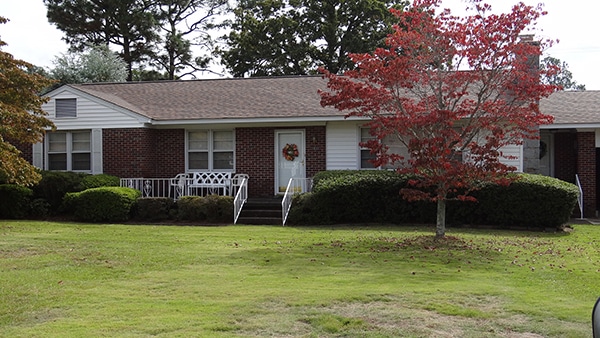 5 Star Roof Repair Review:

"I feel a lot safer in my home now knowing I have a new roof! Mayhem Roofing project managers were very kind and considerate to work with."
-Miss Barbara, Cayce SC homeowner