Call 803-233-8023 For Your Local Roofers In Columbia SC
"If you think hiring a good roofer is expensive in Columbia, SC. Try hiring a bad one."
We are the Columbia SC area's premier roofing company. Mayhem Roofing in Columbia offers roof replacement, new roof construction, and roof repairs to homeowners and commercial buildings in the Columbia SC area. Hail damage, wind damage, and natural wear and tear will mean every property owner will need a new roof at some point in time. We are your local roofers withe the 5 star reputation to make every roofing job a success.
Signs You Need A New Roof In Columbia, SC.
Have you ever seen a water spot on the ceiling? Water spots mean there is a leak somewhere. A small leak is more complicated to pinpoint than a big one. Water doesn't necessarily drip straight down. It can travel along roof panels and wood frames before showing itself on your ceiling. Your roof inspector at Mayhem Roofing in Columbia, SC, can help track down the problem and educate you on the best repair option for your roofing situation. While sometimes water spots on the ceiling can be caused by condensation, the roof is the likely culprit if you see spots form after rain.
Do you see water spots on the exterior walls? We get heavy rains in Columbia, SC. With these heavy rains, weaknesses in your roof will be exposed. If you see water spots on your walls, the step flashing where the roof meets a wall is loose, rusted, or otherwise damaged. Another possibility is that you have leaky windows, but the spots often appear due to the flashing. Fixing and repairing the step flashing can be challenging because it has to integrate with the roof and the adjacent siding. Please have one of our expert roofing contractors in Columbia, SC, inspect your problem and put a plan in place for the repair.
Have you ever noticed granules washing out of your downspouts? Your gutter filling with granules and washing out of downspouts is a telltale sign your shingles are deteriorating. If you see an extensive collection of granules, have one of our expert roofers in Columbia, SC, give an inspection of the roof. Once granules are gone, your shingles will become brittle. This generally means it is time for a new roof on your Columbia, SC home.
Can you see cracked or cracking shingles? The granules have probably worn off, allowing the shingles to become brittle. They need to be replaced. Perhaps you didn't notice the granules washing away, but if you see signs of cracking in your shingles, they are being exposed to direct sunlight and are wearing out. Columbia, SC, is no stranger to high temperatures and sun. Unfortunately, this takes a toll on the asphalt shingle.
Why are my shingles cupping? The attic may not be adequately vented, and you might need to reshingle. When shingles get old and worn out, the ends sometimes start to cup—the corners turn up, or the shingles look wavy. An attic that's not ventilated correctly can exacerbate this problem. If the attic gets too hot, it can heat the roof, which consequently heats the underside of the shingles. The hot sun we get in Columbia, SC, heats an attic, which can cause the shingles to age faster and start to cup. Eventually, that can allow wind-blown rain to work under the shingles and leak into the house.
What does it mean if my roof is missing some shingles? Shingles have a sealant on their underside that helps hold the shingles in place. If the shingles become old and brittle, the sealant can fail, and the shingles, even when nailed down properly, can come loose in severe winds. We get our fair share of high winds in the Columbia, SC area. When shingles do come loose, they need to be replaced. Shingles rely on an overlapping pattern to keep out water. If missing shingles interrupt that pattern, water can leak into your home.
Do you notice ugly black stains on your roof? This means algae is growing on the shingles. Although this looks ugly, it doesn't create other problems with the roof. Consider having us replace the shingles with algae-resistant ones the next time we put on a new roof for your home inColumbia.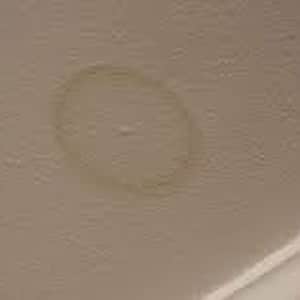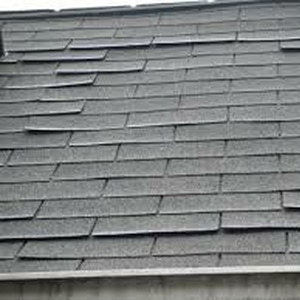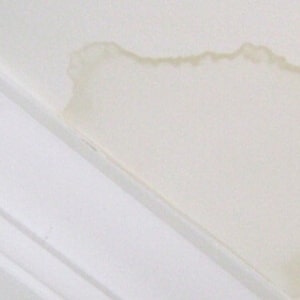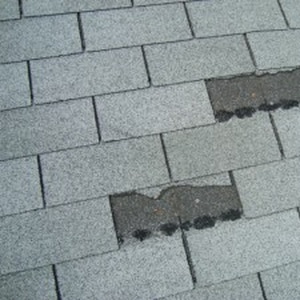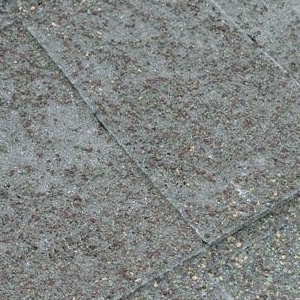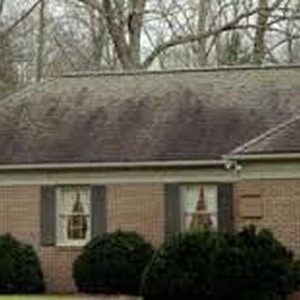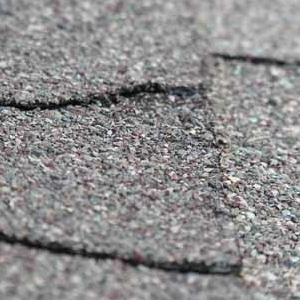 Why You Need A Pro In Columbia When Filing A Roof Claim
Filing a roof claim with an insurance company can be a complex process, and it's crucial to ensure that you receive the appropriate compensation for the damages incurred. Here are several reasons why it's essential to use a professional roofer with experience in filing residential and commercial roof claims:
Expertise in Damage Assessment: A professional roofer can accurately assess the extent of the damage. They can identify visible and hidden damages that an untrained eye might miss. This ensures that all damages are accounted for in the claim.
Knowledge of Roofing Costs: Experienced roofers clearly understand the costs associated with roof repairs or replacements. They can provide accurate estimates, ensuring the insurance company does not undervalue you.
Understanding of Insurance Language: Insurance policies can contain technical jargon and complex clauses. A roofer experienced in claims can help navigate this language, ensuring you understand your coverage and rights.
Documentation and Evidence: A professional roofer will know the type of documentation and evidence required by insurance companies. They can take appropriate photos, videos, and notes, which can be crucial in substantiating your claim.
Negotiation Skills: Insurance companies might initially offer a lower settlement than the repair costs. An experienced roofer can negotiate with the insurance adjuster, advocating for a fair settlement based on the actual damages and repair costs.
Avoiding Further Damages: A professional roofer can also provide temporary solutions to prevent further damages (like water leaks) until the claim is settled and repairs can be made. This can save additional costs in the long run.
Familiarity with Building Codes: Roofers with experience in the field are familiar with local building codes and regulations. This ensures that the repairs or replacements are up to code, preventing potential legal issues or additional costs in the future.
Peace of Mind: Knowing that a professional is handling your claim can provide peace of mind during a stressful time. You can be assured that the claim process will be handled correctly and efficiently.
Saving Time: Navigating the claims process can be time-consuming. By having a professional roofer handle the claim, you can save time and focus on other important matters.
Relationship with Insurance Adjusters: Experienced roofers often have established relationships with insurance adjusters. This can facilitate smoother communication and a more efficient claims process.
Expert Roofing Tip:
While it's possible to file a roof claim on your own, having a professional roofer with claims experience in Columbia can significantly affect the outcome. They can ensure that you receive a fair settlement and that the repairs are done correctly and efficiently.


Who Uses Mayhem Roofing And Construction in Columbia
We have provided the highest quality roofing construction for both residential and commercial building in Columbia for over a decade. While we may not be the least expensive roofer in the area residents in Columbia have counted on us for our ability to properly estimate the cost of their new roof and working with insurance companies to make sure our customers get the highest quality roof replacement they deserve. Partnered with Owens Corning we offer the best warranties in the business with what we feel are the best roofing materials in the industry. whether is is a roof repair, roof replacement, or new roof construction we have been the go to company in Columbia for a very long time.
Some interesting info about Columbia 29202,29203,29205,29201,29207,29204,29208,29209,29212,29225,29229,29147,29210,29206,29214,29215,29216,29217,29218,29220,29224,29226,29240,29250:
Columbia Home Ownership: 
Columbia Home Value:
Columbia Household Median Income:
Columbia Population: