Roof Payment Plans And Financing
FAST, EASY, AFFORDABLE ROOF FINANCING
AS LOW AS $99 A Month
When you need a roof you need a roof fast and thanks to our easy financing process getting a quality roof at a payment plan you can afford is easier than ever. Mayhem Roofing understands the costs involved in installing a new roof on your home may come at a time when you least expect it. This is why we created our financing program. Our payment plans make it possible for homeowners in South Carolina to have a durable sturdy roof without the burden of paying for it all once. Contact us today and let us sit down with you and help you discover all the benefits and features of our roof payment plans and financing program.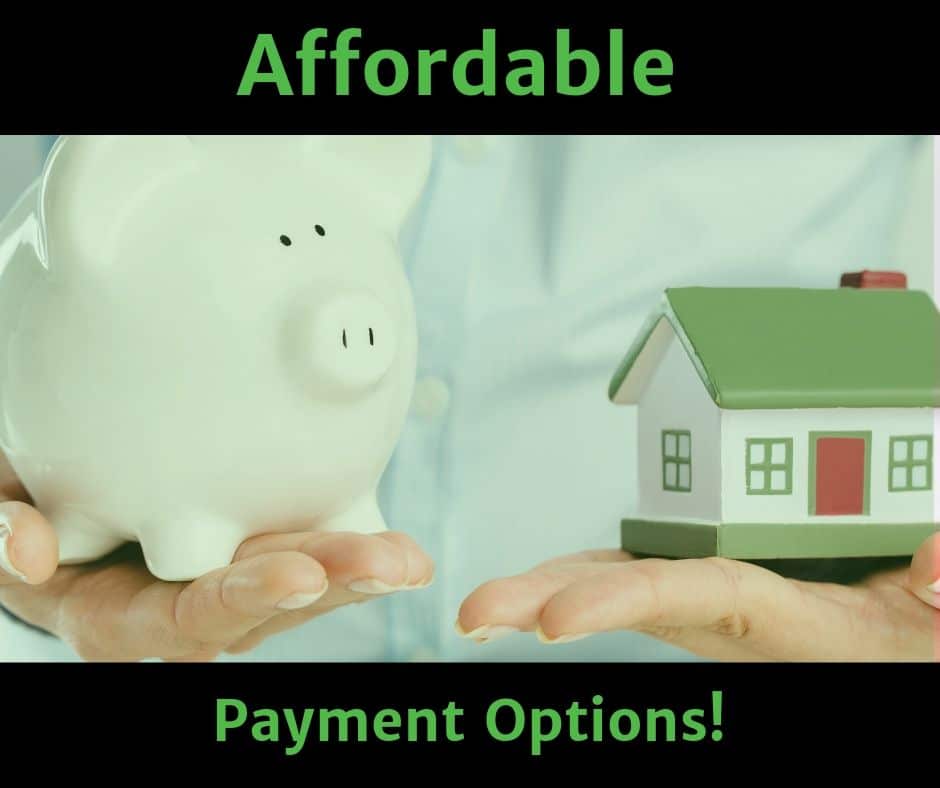 What Does An Average Roof Cost In South Carolina?
Average cost of a premium Owens Corning roofing system in South Carolina (based on 30 SQ) is approximately $7,500 to $9,000 based on shingles selected and other options.
Flexible Financing
Our top priority is to provide the best professional advice possible. We have designed a range of distinctive finance plans in order to provide you with options that make sense to you. We offer an unsecured loan with multiple re-payment plan options at very competitive rates.
Loan Amounts up to $100,000
Unsecured
No Equity Required
Fast, Secure, Paperless Process
No Proof of Income
We Finance All Types of Roofing
One of the great benefits of financing your new roof with Mayhem Roofing is that opens up the options available to you when selecting your new roof. Our roofing contractors build standard shingle roofs, garden roofs, metal roofs, and low slope roofing as well as other types of roofing. Regardless of what direction you go, we can still help you finance the project while keeping your payments low.
Have credit concerns? Relax, we have options for most levels of credit – down to 580 FICO.
Benefits of Financing Your Roof
Allows you to save your cash for investment or emergencies.
Set payments to meet your budget.
Choice to partially pay on the project and to finance the rest.
Allows you to do more than settle for just the basics on your new roof.
Allows you to get a new roof fast.
Loan terms and conditions subject to change without notice. Please contact Service Finance Company, LLC for a full description of the loan programs and program requirements - 866-393-0033. V.6215
From start to finish we will work with you every step of the way. At no charge to you, our roofing claim service specialists will evaluate damage and assist you with filing your claim with your homeowners' insurance company. Our knowledgeable staff will stand by each homeowner until the last shingle is installed and the last payment is made. Use our local roofers in Columbia, Irmo, Chapin, Lexington, Cayce, West Columbia, Blythewood, Sumter, Greenville, and Myrtle Beach South Carolina. for your next roofing job.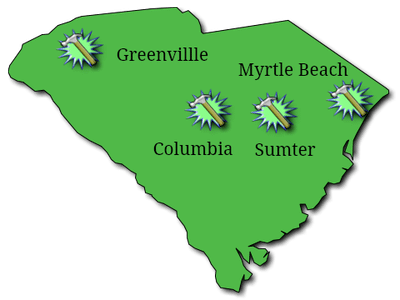 Reasons To Choose Mayhem Roofing
  - A+ rating
  - Reputation
  - Longevity
  - Reside in the area
  - Around for years to come
  - Top rated customer service
  - High satisfaction rates