Call 803-233-8023 For Your Local Roofers In Irmo SC
"If you think hiring a good roofer is expensive in Irmo, SC. Try hiring a bad one."
We are the Irmo SC area's premier roofing company. Mayhem Roofing offers roof replacement, new roof construction, and roof repairs to homeowners and commercial buildings in the Irmo SC area. Hail damage, wind damage, and natural wear and tear will mean every property owner will need a new roof at some point in time. We are your local roofers withe the 5 star reputation to make every roofing job a success.
Do I Need A New Roof?
What is my roof trying to tell me?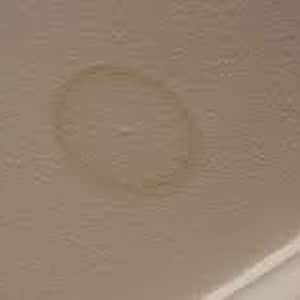 Have you ever seen a water spot on the ceiling?
Water spots mean there is a leak somewhere. A small leak is harder to pinpoint than a big one. Water doesn't necessarily drip straight down. It can travel along roof panels and wood frame before showing itself on your ceiling. Your roof inspector at Mayhem Roofing in Columbia, SC can help track down the problem and educate you on the best repair option for your roofing situation. While sometimes water spots on the ceiling can be caused by condensation if you are seeing spots form after rain the roof is the likely culprit.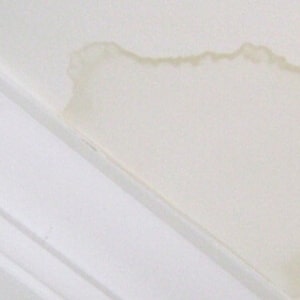 Do you see water spots on exterior walls?
We get heavy rains in Irmo, SC. With these heavy rains weaknesses in your roof will be exposed. If you see water spots on your walls it means the step flashing where the roof meets a wall is loose, rusted, or otherwise damaged. One other possibility is that you have leaky windows but most times the spots appear due to the flashing. Fixing and repairing the step flashing can be tough because it has to integrate with the roof and the adjacent siding. Have one of our expert roofing contractors in Irmo, SC inspect your problem and put a plan in place for the repair.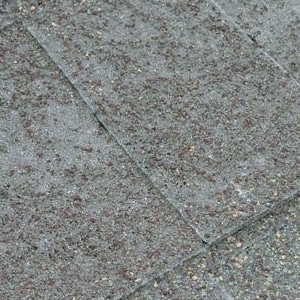 Have you ever noticed granules washing out of your downspouts?
Your gutter filling with granules and washing out of downspouts is a tell tale sign your shingles are deteriorating. If you notice a large collection of granules have one of our expert roofers in Irmo, SC give an inspection of the roof. Once granules are gone your shingles will become brittle. This generally means it is time for a new roof on your Irmo, SC home.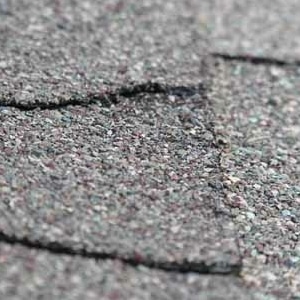 Can you see cracked or cracking shingles?
The granules have probably worn off, allowing the shingles to become brittle. They probably need to be replaced. Another symptom of the same disease. Perhaps you didn't notice the granules washing away, but if you see signs of cracking in your shingles, then it probably means they are being exposed to direct sunlight and are wearing out. Irmo, SC is no stranger to high temperatures and sun, unfortunately, this takes a toll on asphalt shingles.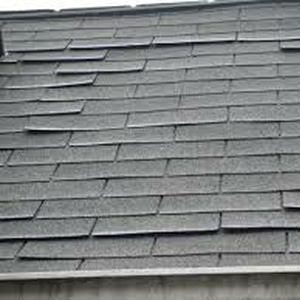 Why are my shingles cupping?
The attic may not be properly vented, and you might need to reshingle.
When shingles get old and worn out, the ends sometimes start to cup—the corners turn up or the shingles look wavy. An attic that's not vented properly can exacerbate this problem. If the attic gets too hot, it can heat up the roof, which consequently heats up the underside of the shingles. The hot sun we get in Irmo, SC really heat up an attic and this heat can cause the shingles to age faster and start to cup. Eventually, that can allow wind-blown rain to work its way under the shingles and leak into the house.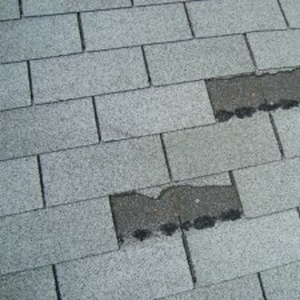 What does it mean if my roof is missing some shingles?
Shingles have a sealant on their underside that helps hold the shingles in place if the shingles become old and brittle, the sealant can fail and the shingles, even when nailed down properly, can come loose in severe winds. We get our fair share of high winds in the Irmo, SC area. When shingles do come loose, they need to be replaced. Singles rely on an overlapping pattern to keep out water, if missing shingles interrupt that pattern, water can leak into your home.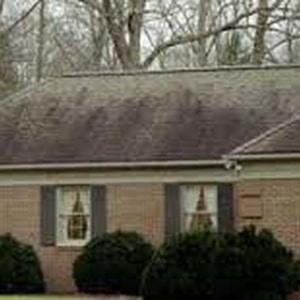 Do you notice ugly black stains on your roof?
This simply means there is algae growing on the shingles. Although this looks ugly, it doesn't create other problems with the roof. Consider having us replace the shingles with algae resistant ones the next time we put on a new roof for your home.
The most common areas for roof leakage we see on Irmo, SC area homes:
Chimneys - Leaks are common here usually because of inadequate flashing or caulking.
Vent pipes, any object that protrudes from the roof is almost always an area where a leak could occur. Insufficient flashing could also be the culprit as flashings have the tendency to deteriorate faster than other roof parts.
Valleys in between roof slopes are also susceptible to rot as the areas are prone to dirt or leafs accumulation.
Drip-edge that is improperly installed can cause seepage. The leaks here are not as visible as drip-edge are hidden behind fascias or sidings.
---
The most common causes of roof damage we see in Irmo, SC area are:
Weather - Extremes in weather condition i.e. hot, cold, wet and dry can cause some roofing materials to blister, buckle, split or crack. When this happens, water seepage is possible and that could lead to leaks that could damage the interior.
Corrosion - Some roofing materials are prone to corrode especially in parts where there are roof flashings, valleys and projections like vents and chimneys. When corrosion happens, there is bound to be roof damage.
Wind - Extreme gusts of winds, especially during storms or hurricanes can lift roofing materials off from their anchors.
Wear and Tear - Roof damage can happen due to normal wear and tear. Falling objects from trees or those blown by gusts of wind and roof "traffic" by birds and small animals can cause early signs of deterioration of roofing materials.

Your 5 Star Roofers In Irmo, SC!
"We had a roof replaced on our home in Irmo, SC. Mayhem took care to cover our landscaping and leave the site clean after the work was completed. We love our new roof!"
T Smith, Irmo, SC