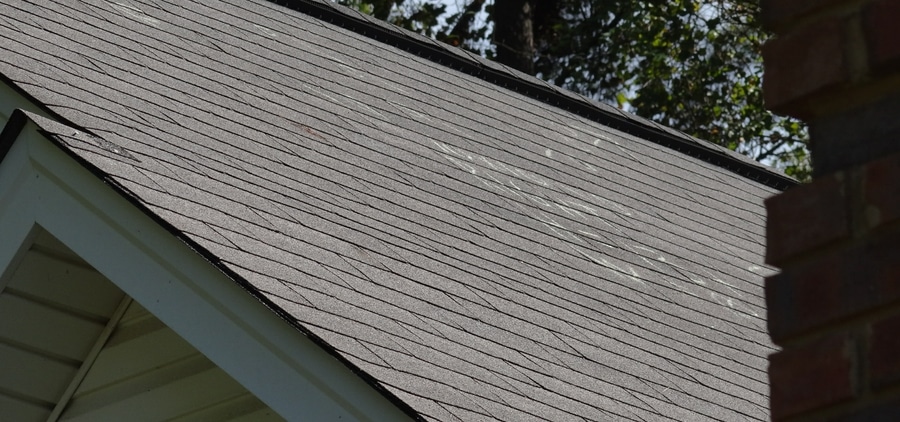 How Do I File A Claim On My Roof?
If you believe you have a damaged roof we help you with the claims process every step of the way.
Due to high demand the fastest way to schedule an inspection or estimate is to use our contact form.
How To File A Roof Claim
Step 1: Free storm damage inspection in which a trained specialist will come and inspect the property for any storm-related damage. This includes, but isn't limited to, damage from wind and hail to your roof, siding, gutters, fascia, windows, air conditioner, interior leaking, and outbuildings.
Step 2: Once the inspection is complete, we will go over the extent of the damage with the property owner. Pictures of damages will be taken and reviewed with the customer, and we will advise whether filing the claim is recommended. Our claim specialists are trained to look for what the adjusters from each insurance company require to replace your roof, and we only advise in filing a claim if we feel confident that we can get the roof approved.
Step 3: If damage is found to the property and filing a claim is advised Mayhem Roofing Claim Service will then assist the property owner with getting the insurance company to approve the entire roof for replacement. Mayhem Roofing will then do the work to exceed the insurance company's specifications for the price that they allow. The only thing the customers will be responsible for is their deductible and rotten decking over two sheets.
Step 4: When you receive your scope of loss from the insurance company your Mayhem Roofing project manager will meet with you and plan the project, review all the paperwork, go over dates, materials, colors, upgrades, permits, and the figures.
Step 5: It is now time to build your roof Mayhem Roofing will order all the required material to complete the work and have delivered to your property. Our crews will show up bright and early to start the work. Your claims specialist and project manager will oversee the entire process. We DO NOT get paid until the work is complete. If your insurance company is paying your claim in more than one installment, we will handle the filing of the certified letter of completion for the additional funds to be released. Again, all you are responsible for is your deductible and any decking replacement over 2 sheets.  Warranty documents will be provided before the process begins.
We have professional local roof inspectors ready to help in Columbia, Irmo, Chapin, Lexington, Cayce, West Columbia, Blythewood, and Sumter,  South Carolina.
5 Star Roof Repair Review:

"I called Mayhem after we were having some issues with a leaking roof. We were suspicious that it was the venting and we called Mayhem to come have a look. They were able to schedule a time within 24 hours to come out, were professional and timely, and were able to confirm our suspicions about what the problem was pretty quickly. They charged a fair price and completed the job on the spot within 30 minutes and we have had no problems with leaking since then."
K Giblin, Columbia, SC